A passionate team of Designers, Developers & Strategists
Seo Optimization
We are one of the best professional SEO services provider in Jhansi.
Social Media Marketing
Western Panda is a creative social media marketing and management agency located in Jhansi.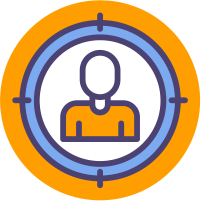 Web Design
Our Web Design expert can provide the best Web Design Service for you that meet our requirements.
Pay Per Click
Western Panda is one of the best PPC management company in Jhansi.
We feel what makes our organization more than just an agency is the ideal poured in our team members. On behalf of our customers, our principles and values determine who we are and the way we work.
Get more sales with SEO, PPC, and Email Marketing
You get feeling a hunch, we can vow to you that Digital media has real potential, we help you understand and convince of its effectiveness.
Social
Media Marketing
SMM is the process where you can utilize different social media platforms to communicate with your potential customers.
Email
Marketing
You can send and receive Emails globally and transfer and deliver Emails at a very high speed and in less time.
Branding
We offer strategic branding solutions. Our team follows the school of New Design Thinking. In our designs we make sure every stroke speaks
A Look at Our Web Development Services
Consectetur a erat nam at lectus urna duis. Non curabitur gravida arcu ac tortor dignissim convallis aenean et. Eu feugiat pretium nibh ipsum consequat nisl vel pretium lectus.

Accumsan sit amet nulla facilisi morbi tempus iaculis urna. Tortor dignissim convallis aenean et tortor at risus viverra adipiscing. In nisl nisi scelerisque eu ultrices vitae auctor eu augue.