Complete branding solution
We can help businesses establish a strong and enduring brand
Western Panda is a business that specializes in creating and managing the visual and emotional elements of a brand. These elements include the company's name, logo, color scheme, messaging, and overall visual identity. The goal of a branding company is to create a consistent and compelling brand image that resonates with the target audience and sets the company apart from its competitors.
Tellus in metus vulputate eu scelerisque felis imperdiet proin fermentum. Ultricies integer quis auctor elit sed vulputate mi sit. Phasellus egestas tellus rutrum tellus pellentesque eu tincidunt tortor aliquam. Tortor condimentum lacinia quis vel eros donec ac.
Pave the way for success using our marketing tips
Gravida dictum fusce ut placerat orci. Egestas erat imperdiet sed euismod nisi porta lorem. Scelerisque in dictum non consectetur a erat nam. Amet est placerat in egestas erat imperdiet sed euismod nisi.
Awareness
cost
A strong brand can make a business more memorable and recognizable to customers.
Advantages
A well-established brand can differentiate a business from its competitors and make it more attractive to customers.
Greater Prceived
A strong brand can create a perception of higher quality and value in the minds of customers, allowing a business to charge higher prices.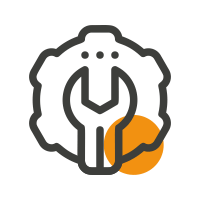 crisis
management
A strong brand reputation can help a company weather a crisis or negative publicity.
satisfaction
Employee are more likely to be satisfied with the company they work for if they are proud of the brand and its reputation.
loyalty
Customers who have a positive experience with a brand are more likely to remain loyal to that brand over time.
We provide our clients with industrial, technical, and creative experience
At Western panda, we understand the importance of a strong brand and work closely with our clients to create unique and effective branding strategies. We begin by getting to know your business, understanding your target audience, and identifying your key differentiators. From there, we create a brand identity that reflects your company's values and mission, and that resonates with your target customers.